We are designing the Farmer Coffee Shop logo, and it should mimic the look of an 'typical' coffee shop sign in a rural area where farmers would be. Here was the first pass logo by Pablo: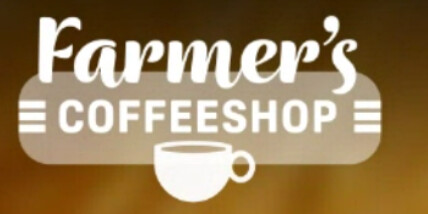 People like it… but it has been commented (rightly so I think) that this in fact looks like a CITY coffee shop sign, not a country coffee shop sign…
I can't find country coffee shop signs on the internet…
So the challenge is: can you guys find / take pictures of some country coffee shop signs (the actual sign itself) or other related signage (perhaps neon signs) which you feel represent areas where farmers congregate to drink coffee? What do you think a typical or representative sign is?
All ideas welcome! some folks who may have opinions – @victoriacox @DanT @aultac …