Hey guys,
I'm on here after finding some posts on rLab Hackspace related to a project on here.
We're Felix & Simone from Byron Road near Palmer Park, Reading. We are working on a open source hydroponics unit.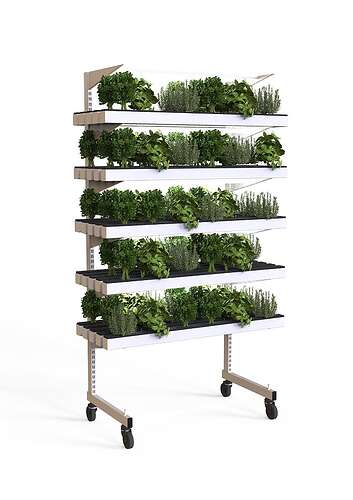 Here are some of the specs so far
90 plants/unit (tested rocket, kale, spinach, lettuce varieties)
Designed from readily available parts
2 foot Samsung LEDs per shelf
Dimension of one unit : 50(d)x100(w)x200(h)cm
Automated watering & lighting
Working on automated nutrient management (help us)
If any of this sounds interesting to you - we are looking for anyone who might consider building & improving the units as pilots.
We are assembling our second & third units to go out for testing this week. We're taking that time to put together the documentation needed to publish this project open source online.
If you were involved in Farm Hack/Beet Box or any other awesome DIY food related events - do reach out to us. We need the help

We post our photo updates on our Instagram Page : https://www.instagram.com/hectarhub/
You can reach out to us at fw1520@ic.ac.uk or simoneshivanisuresh@gmail.com