@dbuckmas and the OATS team invite you to participate in the annual Purdue Open Ag Technology and Systems Center conference which will be in person at the Beck Center west of West Lafayette on Thursday, 2/23/23 and Friday 2/24/23. Below is a tentative agenda.
Registration is free, but required because space is limited (and that is not just an empty phrase in this case). Register here: bit.ly/OATSCON23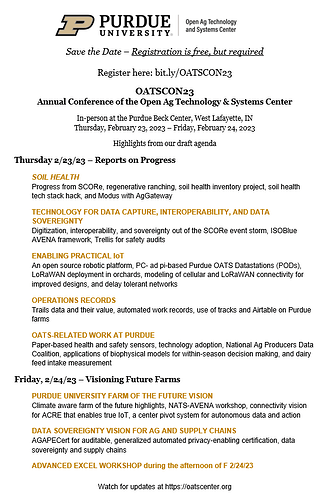 If you're planning on attending or have questions, let me know! Perhaps we can organize a little social gathering in the evening or some additional GOATy things!
I'll give be giving a mini-update on our research